What's New in Swinsian 2
The latest version of Swinsian adds some significant new features as well as many improvements to the interface. It's now possible to adjust the audio output using the built in graphical equalizer. The interface allows for more customisation in the way your music is displayed and support for peripherals has been improved.
Swinsian 2 is a free upgrade for all existing users. To download the trial visit Swinsian.com.
Equalizer
To access the graphical equalizer settings click the equalizer button at the bottom left of the main window. It supports either 10 band or 31 band modes. You can either drag bands individually to adjust them, or hold down the control key and click and drag the mouse cursor across the bands to draw curves.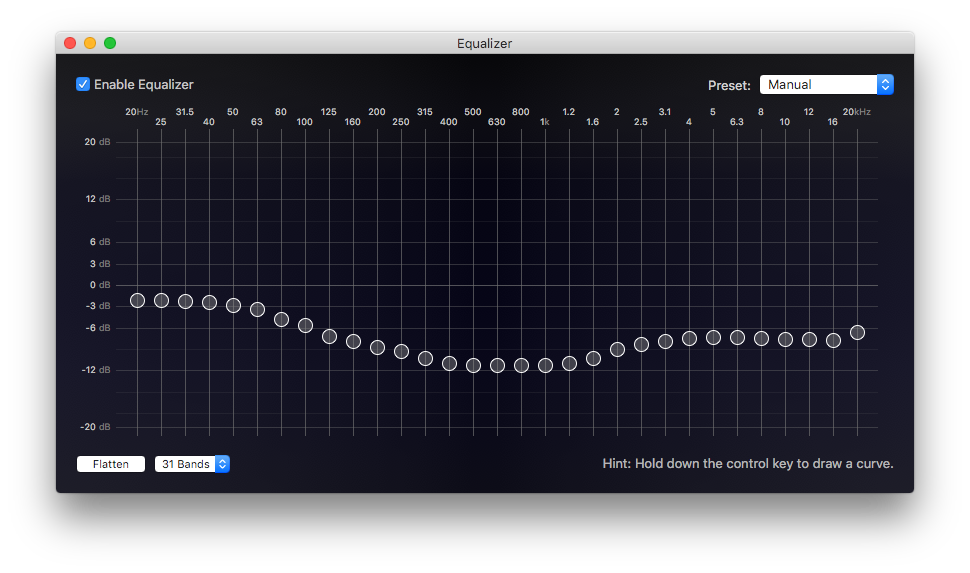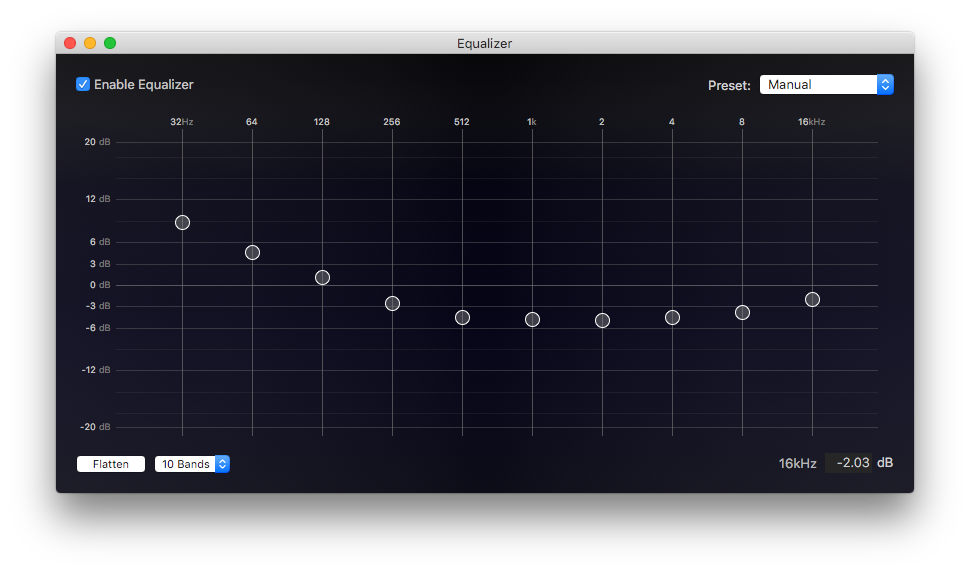 Art Grid
The Art Grid has been improved in several ways to make it more customisable to fit how you like to display your music. There's a new grouped mode where albums are separated into separate rows based on the sorting option used. For example if the grid is sorted by artist then all the albums for each artist will be grouped together.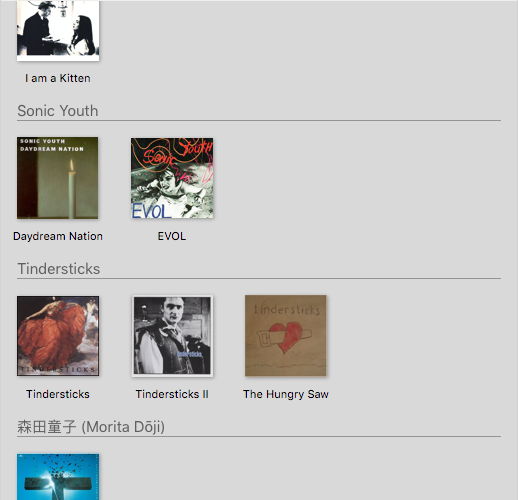 It's also now possible to hide the Art Grid control bar to make the best use of limited screen space. There's also now an option to move the Art Grid to the left of the track table instead of above.
Art Column
The art column in the main table has a new mode that means the artwork for each album will always be visible, even if the album only contains a small number of tracks. To enable it turn on "Artwork Columns Shows Every Album" in the "Track Table" menu under the View menu.
Search
The new searching options make searching more powerful and flexible. You can now specify any arbitrary combination of fields that you want to search in, rather than only being able to search title/artist/album or a single field at a time.
Inline Tag Editing
In Swinsian 1 it was only possible to edit tags in the Track Inspector. Swinsian 2 makes it easier to make quick edits by adding the ability to edit tags directly in the table. To enabled t turn on "Allow Editing Tags in Table" in the "Track Table" menu under the View menu. Then select a track and click the field you want to edit.
Peripherals
You can now use AirPods gestures or the EarPods inline remote to control Swinsian. These can be enabled in the Shortcuts tab of the preferences.
Protected AAC files
It is no longer possible to play AAC files protected with FairPlay DRM (those with an m4p extension purchased from iTunes) with Swinsian.